Skylight Industry Association Showroom of the Year!
---
---
As the leading Solatube & VELUX Skylight Dealership in Melbourne, we have a showroom we are extremely proud of. It was an absolute honour to be recognised by the SIA as having the best showroom in Australia. Not only can you see our full product range, our team are on hand to offer expert advice and assistance as required.
Our award winning display center at 156 Bell Street, Heidelberg, is conveniently located and easily accessible from Eastlink and the Eastern Freeway or Citylink and the Tullamarine Freeway. In fact, it's only a 30min drive for over half the population of Melbourne!
We also carry stock ready for over the counter sales, though we may not have every square or rectangular size, we normally have the complete Solatube range in stock ready for purchase. Why not call ahead on 03 9455 0544 to see if we have your size in stock?
Share Our Showroom Location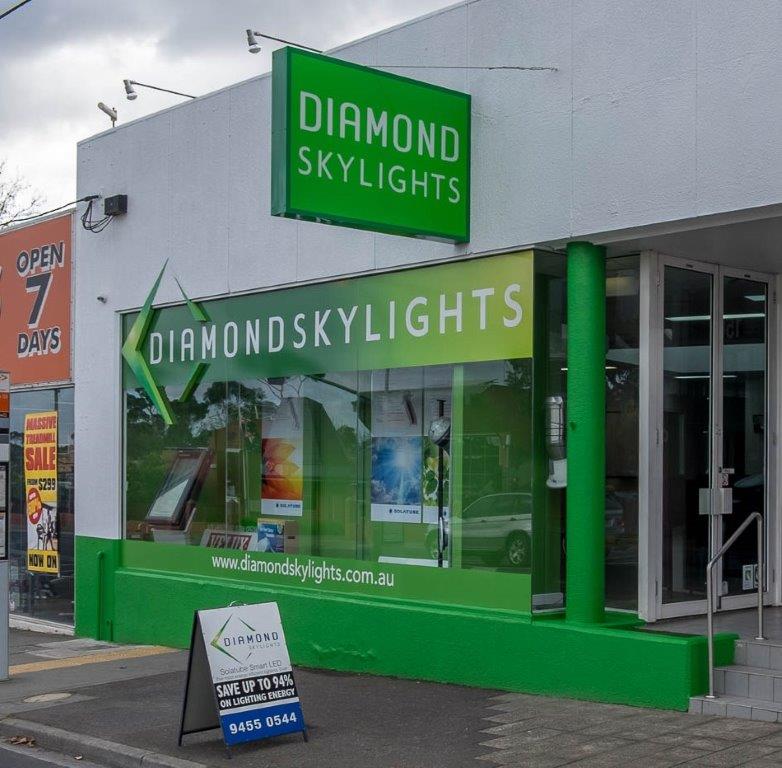 We Have
Products On Display
---
Try Out
Installed Products
---
We Have
Products On Display
---
Try Out
Installed Products
---
Most people tell us they love to come to the showroom so they can touch and feel the products for themselves. It's all very well us coming to your house, it's definitely more convenient, but we can only bring our Solatube products with us, the VELUX skylights are just too difficult to move around.
To allow you to really get a feel of  the difference our products could make to your home, we not only have demonstration models on display, but also use many of the Skylights to light our storeroom. So you can see for yourselves what you can expect.
Our Showroom staff also have over twenty years experience serving customers throughout the metropolitan area with these products. So we know Melbourne homes. In fact, there isn't a challenging installation yet we haven't been able to do!
So don't be afraid to discuss your needs with our staff, we'll help guide you in the right direction, answer any questions you have, and if you are ready, we can arrange your installation on the spot. But don't worry you'll find no hard sell tactics here, so if you're not ready to commit, that's fine with us, we're still happy to help
Don't Have Time To Visit Our Showroom?
Don't worry! Just view our products here and arrange an in-home quote & measure, at a time that is convenient for you.