QUEENS BIRTHDAY PUBLIC HOLIDAY
We will be closed on Saturday 8th June 2019 & Monday 10th June 2019
Melbourne's Premier Solatube, Velux Skylights and Roof Ventilation Specialists.
---
Skylights
We sell and install a huge range of skylights from the biggest names in the natural lighting business, Velux and Solatube. Come and see our range of skylights and skylight accessories for yourself in our award winning Melbourne showroom, or browse online …
---
View Skylights
We sell and install a huge range of skylights from the biggest names in the daylighting business, Velux and Solatube. Visit our store to see our range of skylights and skylight accessories …
Ventilation
Whether you need to ventilate your roof space or your living areas, we have a range of ventilation solutions to help. View our ventilation products
Why Our Clients Choose Us
---
We Are Local
We know Melbourne homes. We specialise in Melbourne roof types and have installed our skylights & ventilation products onto literally thousands of Melbourne rooftops and homes. We understand the importance of maintaining our historical internal architecture & will treat your home as if it were our own.
We Are A Family
We're small enough to care, but big enough to satisfy any enquiry. From our excellent Melbourne showroom, well-trained staff and huge product range, after 17yrs in Business, there is simply no other business in Melbourne that can rival us.
View Our Showroom!
Easy To Deal With
You, our clients, are the life & soul of our business, without you, we wouldn't exist. So we treat you as you should be treated, like a member of our Diamond Skylights family. From the moment you call, to years after your products have been installed, we'll leave you with a smile on your face.
Showroom & Products
We want you to know exactly what you are buying. So our showroom in northern Melbourne has a large display with our products installed and working, so you can see the performance for yourself. Can't come to our showroom? Don't worry, we'll bring our products, to you!
Visit Our Products
Experienced Team
We've been selling & installing skylights and ventilation products into Melbourne homes for over 15yrs. There isn't an installation we haven't done, or a problem we haven't solved. Our installations are quick, with no fuss, or mess. And our products will give you pleasure, for many, many, years.
View Our Case Studies
Melbourne homes are unique & beautiful. Yet they can be challenging for DIY'ers. We have years of experience installing into homes of all different types & ages. So you can be assured your home & your roof will look as beautiful when we leave, as when we found it.
View Technical Info
New Products In Store
These products are so exciting we couldn't wait until they where available online to tell you about them. All of them are available now so if you want more details just give us a call  on (03) 9455 0544 or head into our show room today.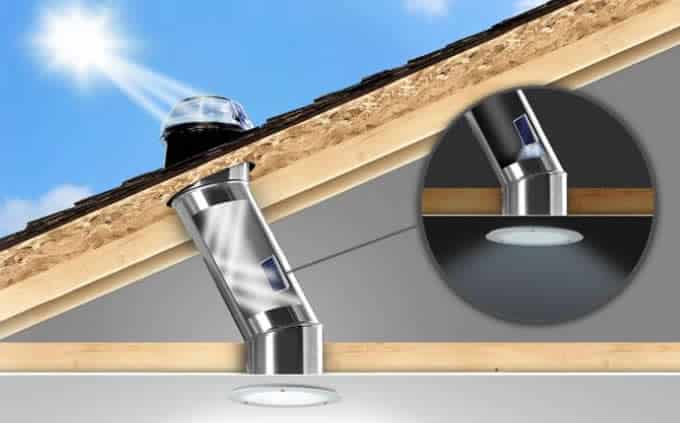 Day/Night Lighting
A new twist on Solatube daylighting. A small solar-electric system collects the sun's energy by day to power a NightLight that automatically comes on at night.
Attic Ladder
Why pay for storage? Make the most of your space upstairs with an easy to use, space saving, attic ladder professionally installed by Diamond Skylights.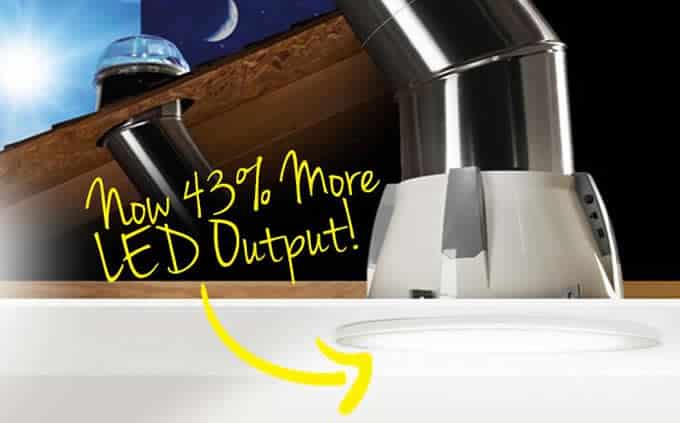 Smart LED System
At last the sun & LED unite. A revolutionary new day and night home lighting solution by Solatube that cuts lighting energy use by 94%.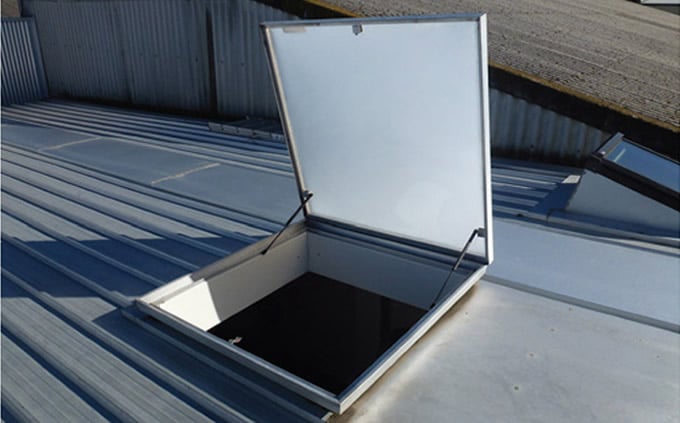 Roof Access Hatch
Need to gain access onto your roof? No problem! Why not speak to us about our range of aluminium, gas lifting roof hatches, suitable for all roof types.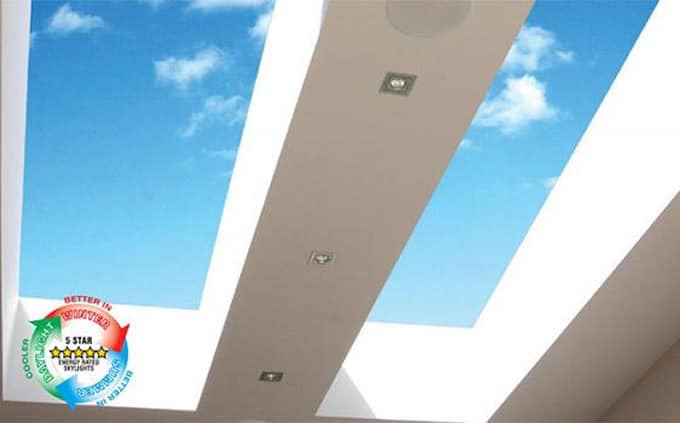 Custom Skylights
Need a skylight to fit a very specific space? Our double glazed, insulated, custom made skylights are the perfect solution and our installations affordable.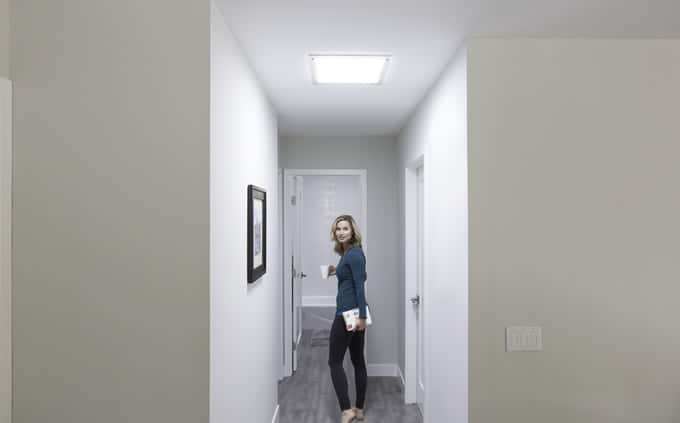 Square Solatube
Do you love the idea of our Solatube Skylights, but want the look of a traditional square skylight? Our new Square Solatube Diffuser is the answer.
Visit our Room Gallery for more photos of homes around Melbourne and the world, transformed by the beauty of natural light.
If you're particularly handy in the DIY department, why not install our products yourself and save on professional installation? Visit our Technical Library for more information!
Contact Us Now
Transform your living space with breath-taking views of the sky, day & night. Contact us for an in home quote & measure, so you can sit back, relax, and let us do the hard work for you.