Velux Fixed Skylight
$388.03 – $733.53
Velux Fixed Skylight provides an economical alternative to opening skylights, for creating a spacious home that is filled with abundant daylight.
The perfect choice to visually transform rooms and bring in a view of the sky, why not raise the ceiling? – make your rooms feel roomier!
A Velux Fixed Skylight is the answer when ventilation is already available and not a requirement of the skylights. Our  modern house designs usually have plenty of ventilation with large sliding windows and doors which lead from open plan family rooms to large out door entertaining areas.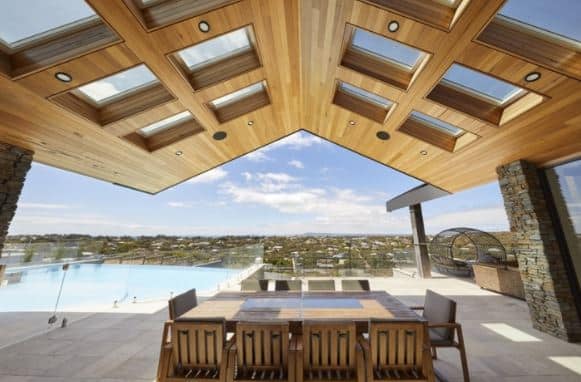 Practical and luxurious, unfortunately this design often reduces the amount of natural daylight inside the home, at the expense of creating modern Al Fresco living areas.
Velux Fixed skylights can help to remove the gloom, economically transforming your indoor rooms with healthy natural daylight and pleasing views of the sky, in fact they have often also been used in Al Fresco roofs to create a spacious under cover area with views of the sky.
Product features:
Ten year warranty
Suitable for pitched roofs above 15 degrees
White painted interior wood frame and sash.
Outer aluminium cappings (woodland grey).
Ability to customise roof flashing to suit any type or roof construction and material
Smooth, low profile sits lower in the roof, does not obstruct the roofline.
High Performance Double Glazing as standard.
Pre fitted with mounting points for Velux blinds. (sold separately)
 NEAT™ coating reduces cleaning frequency.
Approx 75% Heat Block.
Available in 9 sizes.