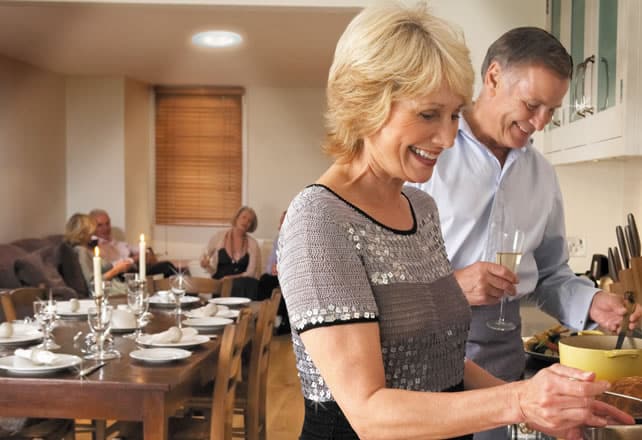 Skylights and natural lighting are only a small part of the home improvement industry, but like any home renovation project the same issue arises: Where to start? Here are our top five questions to ask yourself when selecting your skylight.
1. Am I going to install this myself?
Firstly you need to work out if this is a project you want to tackle yourself, ask yourself if you have the right tools and skill set, and importantly are you comfortable working at heights? Some people are  happy to have a go at installing a small skylight, but to be honest, most people (and this includes experienced tradesmen) prefer to leave it to the experts, who guarantee their work and are able to work with larger projects. Solatube have a great range of products including the Econotube range which is ideal for a DIY project to complete in an afternoon. If this is not for you then remember most skylight companies offer a competitive  installation service, the larger hardware stores are unable to do this.
2. What size skylight do I need?
Consider the size of the area you will be lighting, larger rooms need more light, and different skylights perform in different ways. It's not just a question of size, the choice of materials used in the skylight shaft is very important, remember premium products have better light reflecting surfaces. Solatube have proprietary technology that give their tubes the best light transfer in the industry – an amazing 99.7% reflectivity.Traditional skylights like the Econotube generally use a flexible shaft that is less bright, but this may not be a problem if its for a smaller room. Roof windows need a lightwell built up from the ceiling to the glass – generally this is finished to match the ceiling. Although white painted plasterboard is not the most reflective surface, roof windows are available in a wide range of sizes. VELUX have set the standard for skylight sizing, but we are also able to manufacture to custom sizes.
3. Is bigger better?
No! Big is not always best – technologies exist to minimise heat transfer through skylights, a correctly sized skylight will give the best light, without causing a heating or cooling problem in your home. The big international manufacturers are leading the way on this. VELUX and Solatube use different technologies to achieve their energy rating . It's important to choose an energy efficient skylight so that your new skylight saves you money on your energy bill.
4. Do I need to control the light level?
Maybe, a room full of beautiful natural light is a great asset, but not when you're trying to settle your two-year old down for an afternoon nap! Even if you don't require a blind or daylight dimmer now, it is worth checking to see if there are options to retro-fit a blind or a dimmer should the need arise. Most of our products have options available.
5. Will the skylight be weatherproof?
Arguably the most important question of all, make sure your choose a skylight that has a weatherproof fitting. The part of the assembly that does this is called the flashing.  The more reputable companies offer different flashings for different roofs, Solatube have over ten different flashings for their 250mm Solatube range alone.
My final recommendation:
Why not take a look at some different skylights, chances are you know more than one family with a skylight in their home, invite yourself round for a coffee and take the time to have a look at theirs. There are many styles and finishes available, did you know your skylight can look like a window, or be fitted flush to the ceiling, or have a glass designer finish like a premium light fitting?
Remember – when you are ready, we are happy to help. We provide service with a smile, in the showroom and in your home.  We are an independent family business, as such our advice is impartial and unbiased.