VELUX -The World's Favourite Skylight.
Villum Kann Rasmussen patented his first Velux roof window in Copenhagen 1942. As a young engineer he demanded the highest quality standards and was technically innovative.
He had a strong belief in a fair deal, and demand for his windows grew quickly. At the end of the Second World War, Europe started to rebuild and by 1958 VELUX had already expanded across Europe into 11 countries.
Now, nearly 80 years later, the VELUX Group still adhere to Villum's basic principles of quality and innovation. Today's VELUX roof windows and skylights feature modern technology, but still display many of the design elements that made the early windows so successful.
VELUX - Made for Australian Conditions
The name VELUX is synonymous with quality. As mentioned Velux have nearly 80 Years experience creating premium Skylights and Roof Windows and over 30 years experience in Australia, undoubtedly they know how harsh our climate can be.
Velux are made for Australian conditions. They are WERS energy rated and have the maximum 5 stars for their summer performance. They are also tested for Water Tightness, Hail Stone Resistance, Load, Bushfire, Cyclone & Noise Pollution.
The high performance VELUX 2004 double glazing has NEAT photocatalytic coating which keeps the glazing cleaner and complies with AS 1288 & AS 4285.
VELUX now Controlled by your Smart Phone
Velux Active indoor climate control measures C02, humidity & temperature.
Learn more
Roof windows and Skylights
Velux have a comprehensive range of windows and blinds which offer varying levels of functionality for different situations and budgets. The experienced team at Diamond skylights will happily assist you with a consultation to help you decide which Velux Skylight is right for your project.
We also have a fully qualified installation service.
VSS Solar Opening Skylights
-for full control of light and Ventilation.
$1981.50 - $ 2,481 RRP
VSE Electric Opening Skylights
-original automated Velux for full control of light and Ventilation.
$1838.50 - $ 2,301.00 RRP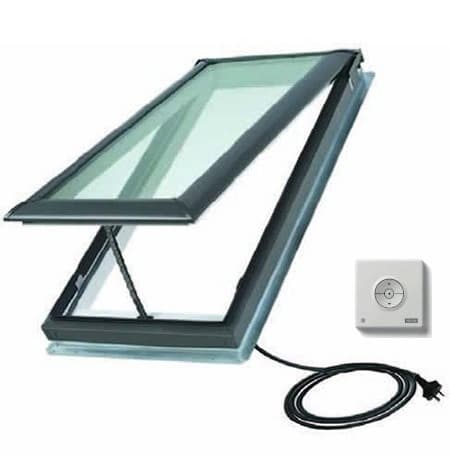 VS Manual Opening skylights
-for full control of light and Ventilation.
$799.50 - $ 1,265.00 RRP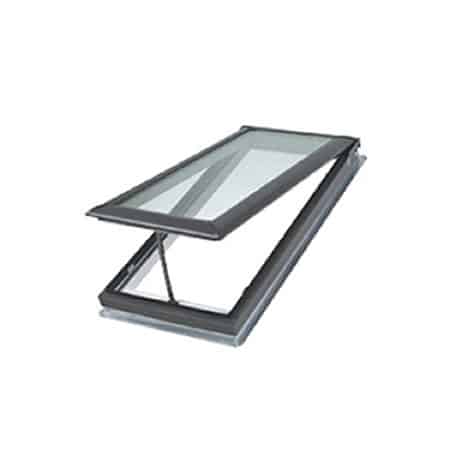 FCM Flat Roof Skylights
-the Velux for modern houses and commercial applications.
$263.00 - $673.00 RRP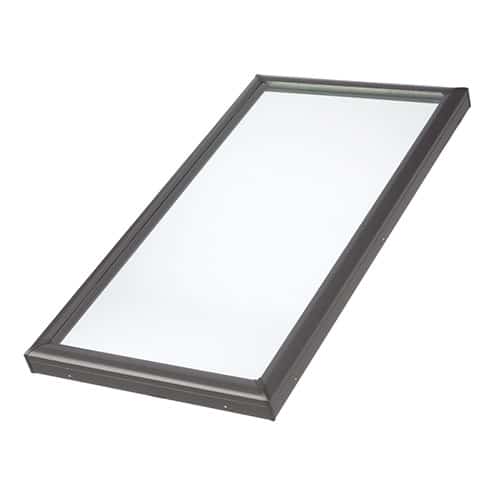 Available sizes:
FCM 1430 | FCM 4646
FCM 2222 | FCM 2230 | FCM 2234
FCM 2246 | FCM 2270
FCM 3030 | FCM 3046 | FCM 3434
FCM Details & Special Offers
FS Fixed Skylights
-for natural daylight where ventilation is not a requirement.
$419.50 - $793.00 RRP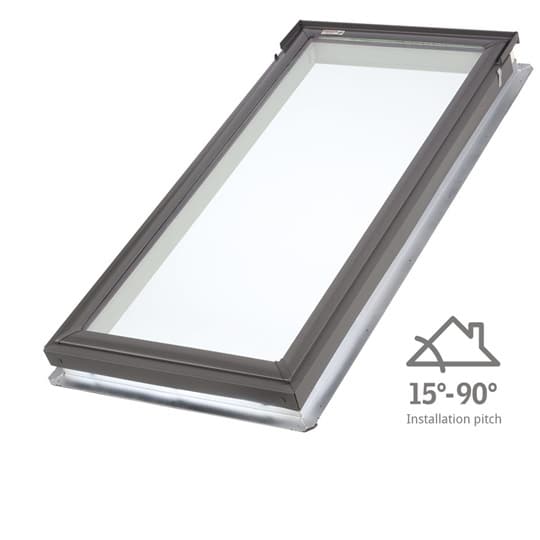 Solar Honeycomb blinds
-made by Velux to suit their skylights and windows.
$479 - $529 RRP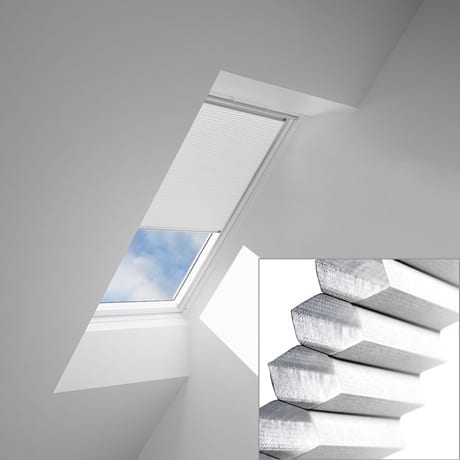 Available sizes:
FSCH C01 | FSCH C04 | FSCH C06 | FSCH C08
FSCH M04 | FSCH M06 | FSCH M08
FSCH S01 | FSCH S06
FSCD C01 | FSCD C04 | FSCD C06 | FSCD C08
FSCD M04 | FSCD M06 | FSCD M08
FSCD S01 | FSCD S06
FSCC 2222 | FSCC 2234 | FSCC 2246
FSCC 3030 | FSCC 3046 | FSCC 4646
Honeycomb Blind Details & Special Offers
Size Codes Explained
Velux set the standard across the entire industry with their carefully considered range of sizes, as a matter of fact they have a size for every application. In the VELUX Skylight and Roof Window ranges there are three standard widths and several standard heights of windows, these windows have a top and a bottom, subsequently they cannot be rotated.
Each VELUX skylight size is descibed systematically with 1 letter to describe the width and a 2 digit number to denote the height.
'C' for  550mm wide,  'M'  is 780mm, & 'S' is 1140mm wide and the heights are '01' for 700mm high, '04'  = 980mm, '06' = 1180mm & '08' =1400mm high.
But, and this is an important but, not every combination of width and height is an available size, as can be seen in the following chart: