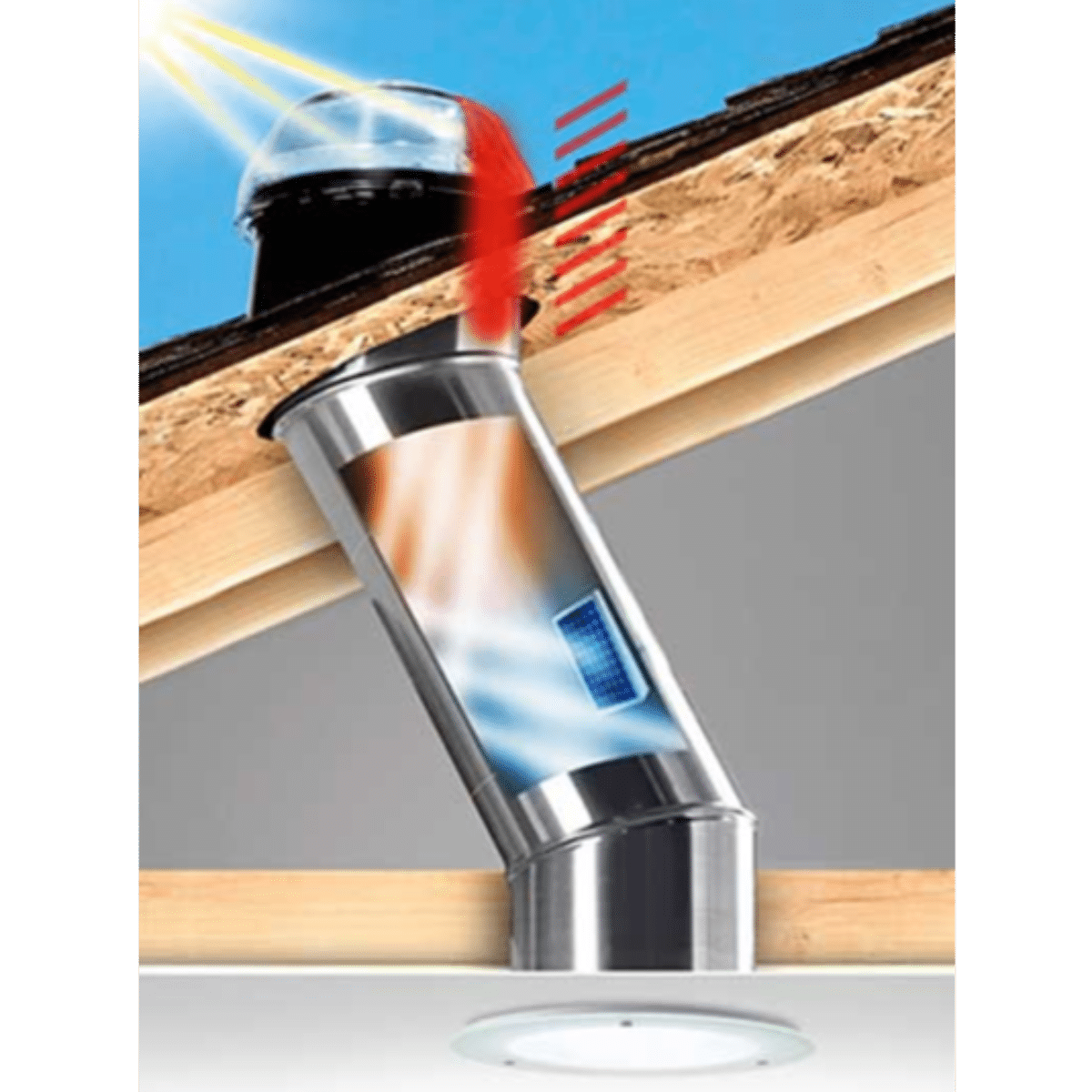 Solatube – invented in Australia

Steve Sutton is widely credited with the invention of the Solatube, that was back in 1988. Together with John Hanley, David Rillie and Graham Dickson, they worked together on the early designs and successfully launched their first 250mm Solatube in 1991.
Legend has it that the first prototype was installed in Steve's own home. This dismayed his wife, who took putting holes in the roof of a brand new house as a clear indication of madness. Sadly Mr & Mrs Suttons relationship didn't survive….
But Steve wasn't crazy, the hard work paid off, and Solatube rapidly become Australia's best selling skylight. Only a few years went by before they had established a strong presence in North America and nowadays Solatube is available all over the world.
The whole story is available here and if you want to go back further in time you might find this article on wikipedia interesting too.
PLEASE NOTE: We are unaware of any other divorces directly attributable to a skylight installation.
Solatube
Square Just Frost
now available
Solatube – technology that speaks for itself
Right from the outset the design team at Solatube, realised this was no ordinary skylight. They took great pride in their invention and placed huge importance in getting the details right.
The seamless flashing system was revolutionary and they developed numerous patterns of roof flashing – one for each type of roof used in Australia.
The most reflective tube surface available at the time was utilized and within ten years Solatube had developed their own 99.7% reflective Infinity tubing.
Solatube – always Innovating

Solatube have come along away since they launched, when they only had one product – the 250 mm durasafe Solatube with a curved diffuser.  Now there are three distinct product ranges, each range is available in two different sizes. Accessories have been developed to offer daylight control, night time illumination and ventilation.
Solatube Range
Solatube created the daylighting industry, and their name has become synonymous with all round skylights. Solar tube and solartube have become part of our language, but no other skylight has the quality of the original.
Don't accept imitations.
Solatube have a solar tube for every budget, every room and every building. Our experienced team at Diamond Skylights will happily assist you with a consultation to help you decide which solartube skylight is right for your project.
We also have a fully qualified installation service.
Daylighting System
-maximum daylight with advanced technology
99.7% Reflectivity with Infinity Tubing
from $581 RRP
Heavenly Intelligent
-builders range with standard 95% aluminium tube
from $337  RRP
Econotube
-budget skylight with flexible shaft
from $221 RRP
Available sizes:
250mm & 400mm diameter
flexi-shaft for 2 metres or less
Econotube Options